Written By H. Dwight Howard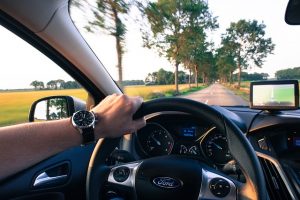 The short answer is yes. As summer kicks in and our customers are getting ready for vacation, I get this annual question about rental coverage.  If you carry Full Coverage, or Comprehensive and Collision by definition on one vehicle, your coverage will extend to the rental.  But, there are some details you need to be aware.  That's when I get the second question, how do you handle rental coverage while you're on vacation?
As a thirty plus year insurance agent, I buy their insurance and here's why.
When you're on vacation you are in unfamiliar territory. Even with SIRI or Google Maps, if traffic is bad the likelihood of you being in an accident goes way up.
If you are in an accident, their liability coverage is usually one million dollars, which is probably better coverage than your regular auto policy.
An accident that is your fault won't go on your driving history.
Say you don't buy their coverage and have an accident. You'll have to pay your deductible up front, regardless of who's at fault. If you carry a $1,000 deductible or higher, that could mess up your vacation.
You should always document the vehicle condition with photos before you return it. If not, you leave yourself open to an unwanted claim at a later date if the rental car company claims you damaged their vehicle.
Finally, and this I my favorite, if you buy their coverage and total the vehicle, just toss them the keys. Just say I'm sorry and continue enjoying your vacation.
There are other reasons but these are my favorites.  Safe and worry-free travels.